BioXFEL Mentoring
BioXFEL has a multi-tiered approach to mentoring. The Center aims to ensure that all Scholars have a positive experience and that they receive the guidance and support necessary to lead productive careers. Internally, BioXFEL relies on an IDP process that pairs BioXFEL investigators and mentors with the Scholars of the Center. In cases where our Scholars require additional guidance from member outside of our community, they are encouraged to join the National Research Mentoring Network. Our scholars also have the opportunity to act as mentor themselves. Below we have provided materials on how to be an effective mentor to a range of students.
Individual Development Plan (IDP)
BioXFEL is committed to providing quality experiences for our Young Scientists and promoting retention of our students within the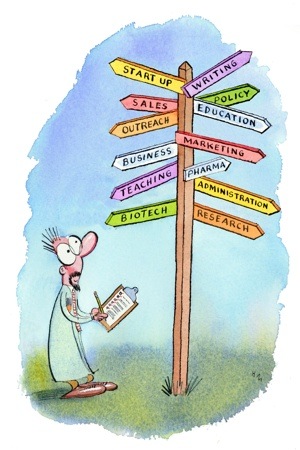 Center and the field of XFEL science. An essential part of ensuring a positive experience lies in our Mentoring Network and Individual Development Plan (IDP). Our is a key component in our mentoring plan and is designed by The American Academy for the Advancement of Science (AAAS) and administered through Science Careers, https://myidp.sciencecareers.org/. This is a self-guided online tool that walks the user through the process of designing a development plan, involving a mentor and will help to keep the mentee on their career track.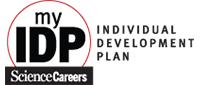 Mentor Training and Advice

Successful mentoring can mean the difference between achieving your career goals or dropping out of a program. Mentoring is a skill that is often passed down through mentors, but not all mentors excel in this area. For this reason, BioXFEL has compiled resources that can be used to train mentors on the importance on mentoring and provide advice to those in search of a mentor. All Scholars, particularly those that are planning to mentor a student, should review the links below.
Source: The National Academy of Sciences, the National Academy of Engineering, and the Institute of Medicine            
Source: American Association for the Advancement of Science
Source: Rackham Graduate School, University of Michigan
Source: Rackham Graduate School, University of Michigan
Source: PAESMEM, The National Science Foundation, and Stanford University
BioXFEL has recently formed an Alliance with the National Research Mentoring Network (NRMN). The National Research Mentoring Network (NRMN) is a nationwide consortium of biomedical professionals and institutions collaborating to provide all trainees across the STEM  sciences with evidence-based mentorship and professional development programming. This network provides its members with valuable resources such as Research Mentor Training, Online Training Programs and Research Mentee Training. This is a great place to find an additional mentor outside of the BioXFEL Center that is in an career you wish to pursue or has similar life experiences.