Puerto Rico Assistance Programs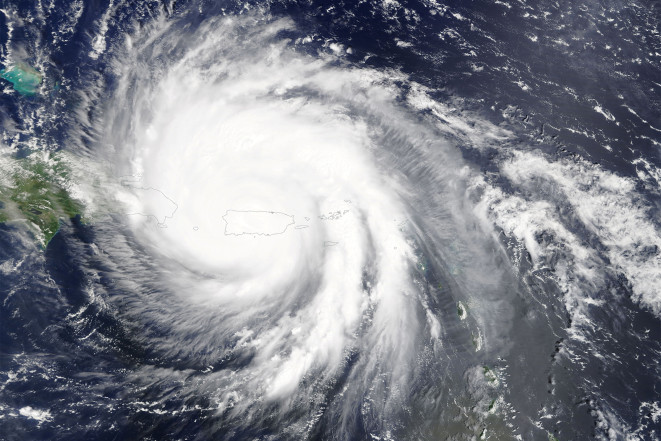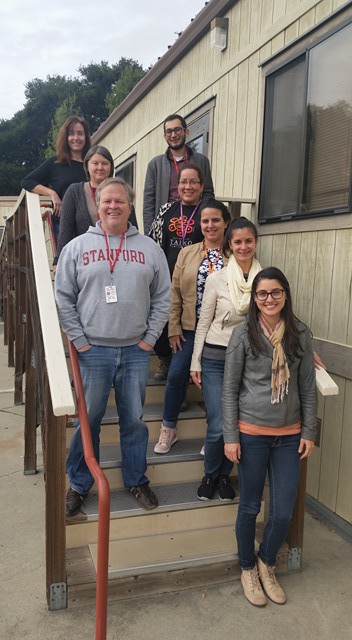 On September 20th, Hurricane Maria made landfall over Puerto Rico and devastated the island. Months later, communications and basic necessities have still not been fully restored. It will likely take months to restore a sense of normalcy and years to fully recover. Many of the laboratories have lost all of their samples during the subsequent power outages and are now contaminated with mold. It will take several months to restore the labs and will negatively impact the projects of many UPR researchers.
In response to this disaster, BioXFEL has created 2 new programs to assist our friends and colleagues of Puerto Rico.
1. UPR Student Exchange Program
Graduate and undergraduate students of UPR will be given the opportunity to come to labs in the states.
Graduate students may keep working on their projects, or something related, and undergraduates will participate in an internship.
This is a short term appointment - the duration will be determined by funding availability and the recovery times in PR.
Students may be placed at

Hauptman-Woodward

in Buffalo, New York,

Rice University

in Houston or potentially at

Stanford University/SLAC

in Menlo Park California.
Funding will be available to assist with travel and support their expenses.
There may be opportunities for professors from UPR to go on sabbatical at one of these locations.
If you are interested, please contact This email address is being protected from spambots. You need JavaScript enabled to view it. for more details.
Spaces are limited and students with prior involvement in BioXFEL will be given preference.
2. UPR Laboratory Recovery Efforts
Once initial recovery efforts on UPR campuses are complete, BioXFEL is prepared to assist with supplying essential lab supplies that may have been damaged or lost during the storm. More details will be made available once PR communications have been restored. The type and quantity of materials will be dependent on funding available.

Our first delivery of essential research supplies was delivered to Mayaguez and Rio Piedras Campuses on December 15th. More supplies will be delivered when the laboratories have fully recovered from the effects of hurricane Maria.
To request specific reagents or materials, please use our request form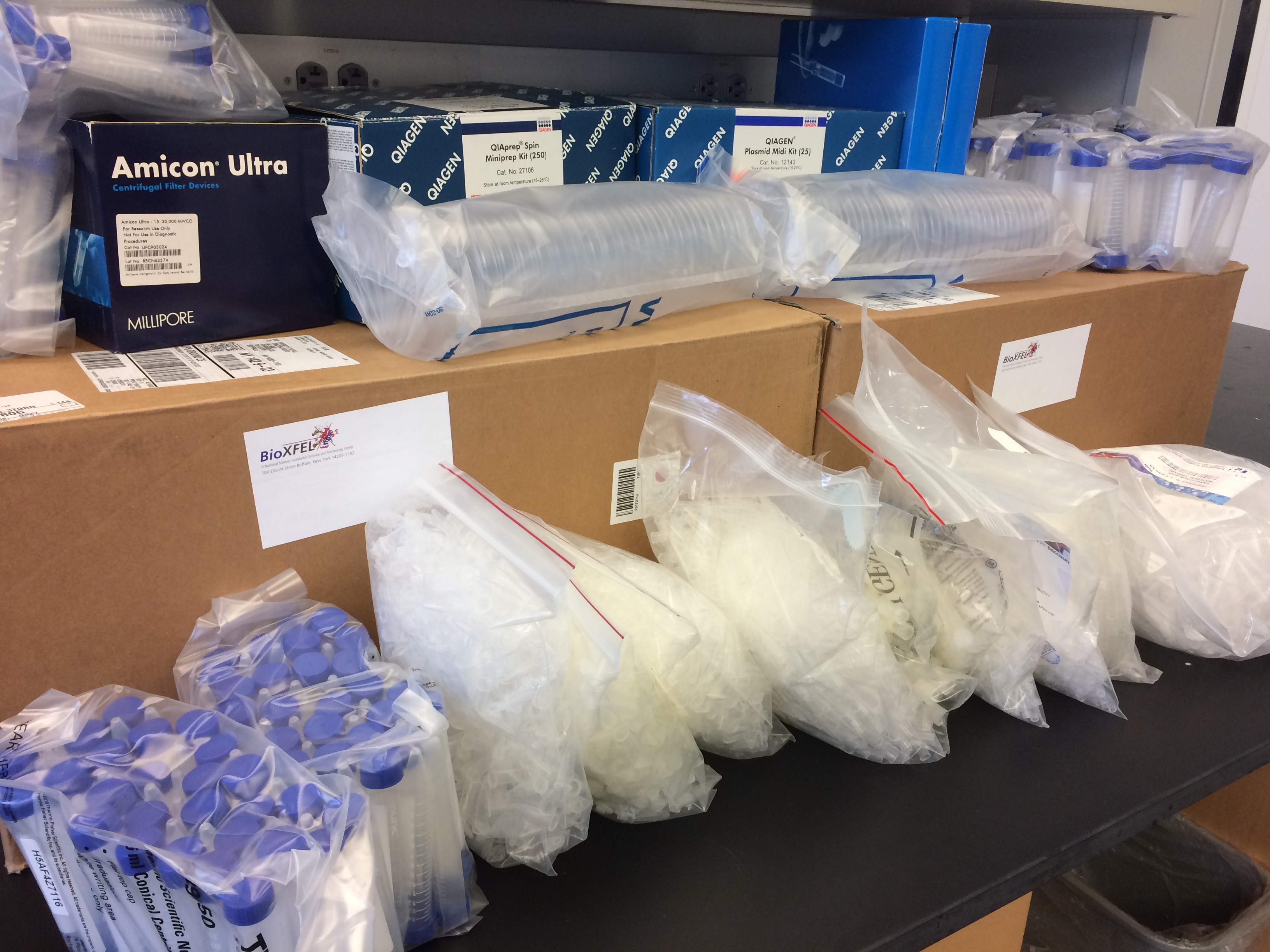 First shipment of research materials sent to UPR in December of 2017 (above)