Details

Wednesday, 03 October 2018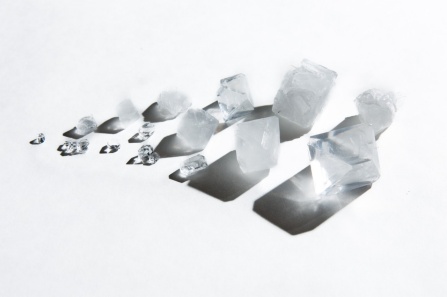 The contest — founded by a UB chemist — reaches thousands of children around the country each year
In 2014, University at Buffalo crystallographer Jason Benedict had an idea: What better way to share his love of science and crystals than to start a nationwide contest in which kids can grow their own?
This month, the U.S. Crystal Growing Competition is celebrating its 5th anniversary, and it's a glowing success. Well over 200 teams have signed up this year, representing thousands of K-12 students and teachers, along with home-schooling families.
Growing begins on Oct. 22, coinciding with National Chemistry Week, and continues for five weeks. After that, kids and classrooms will mail entries to UB for judging. Winners in various categories will receive cash prizes of up to $200.
Media are invited to view final preparations for the contest at 10:30 a.m. on Tuesday, Oct. 2 in Room 764 in the Natural Sciences Complex on UB's North Campus. At that time, Benedict and helpers including contest administrative assistant Tasha Benedict and at least one UB student will be packing more than 100 boxes of crystal-growing supplies to ship to participants.
"It is events like this that help get our students excited about (the) sciences, especially in an underprivileged district like ours… It also allowed an organic chemist like me to go back to my days of growing crystals for X-ray," says past participant Bradley Miller, PhD, head chemistry teacher at J.C. Harmon High School in Kansas City, Kansas.
"This contest directly exposes kids to the world of crystals and crystal growth, which are vitally important to modern science in terms of health care, materials and food," says Jason Benedict, PhD, an associate professor of chemistry in the UB College of Arts and Sciences. "Crystals play an enormous role in our daily lives, and I feel like their science is underrepresented in U.S. education."