The Cryo-Electron Microscopy Center supports industry, academic, government, and non-profit research institutes, providing single-particle and microcrystal electron diffraction capabilities.
The Cryo-EM Center at HWI provides: 
Expert staff – Dr. Qiu-Xing Jiang directs the center with his team with almost 30 years of combined experience.
State of the art instrumentation – A Thermo Fisher Glacios 200 kV microscope with a Volta phase plate, a Falcon 4 Detector for high-throughput grid screening and high-resolution data collection, and a Ceta-D camera for micro-crystal electron diffraction. Thermo Fisher Vitrobot for grid preparation.
State-of-the-art laboratories – A well-equipped space for biochemical preparation and biophysical characterization of biological samples; a walk-in humidity-controlled environment dedicated for grid preparation.
Purpose-built facilities – A microscope facility designed to achieve the best performance. Glycol-cooled temperature control, acoustic and electromagnetic isolation, and laminar air flow are implemented into the construction of these spaces. High-capacity data storage and high-performance computational resources with highly tightened data security and user confidentiality are implemented for remote access during and after data collection.
Timely access -Experimental runs in the Center are scheduled on a weekly basis and can be prearranged ahead of time to suit the special needs of users' samples when necessary. Users may inspect their grids and data on the fly during data collection and will have remote access to their data for two months after data collection.
The Crystallization Center supports industry, academic, government, and non-profit research institutes, providing unique protein crystallization services for structural biology. Our methods have generated lead crystallization conditions for approximately half of all samples submitted and provided solubility phase information across 1,536 different chemical conditions – information that can guide optimization and troubleshoot recalcitrant systems. Since it began operations in February 2000, the Crystallization Center has set up over 25 million crystallization experiments on more than 18,000 biological macromolecules for almost 2,000 laboratories worldwide. Macromolecular crystallization services at HWI enable experiments that are monitored with state-of-the-art imaging techniques, empowering the detection of crystals that other techniques miss. Our academic, government, and non-profit services are subsidized by NIH and NSF support.
Crystallization Screening at HWI provides:
Expert staff – Dr. Sarah Bowman has been Director of the HTX Center for over three years and works with scientific staff that have been operating the Center for close to two decades.
State-of-the-art instrumentation – Brightfield (visual), second-order harmonic, and UV-two photon excited fluorescence techniques in a Rock Imager 1000 with SONICC are used, so no crystal is missed.
Timely access – Runs are scheduled in advance on a monthly basis with multiple setup windows.
A history of success – The Center has worked with academic, non-profit, government and industry users, and has screened over 18,000 proteins for close to 2,000 laboratories worldwide.
Confidentiality – 

Information will not be publicly disclosed regarding any sample received for crystallization trials without the express written consent of the investigator(s).
The University of Rochester Medical Research Center

Structural Biology & Biophysics Facility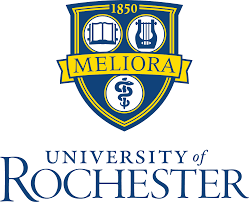 The Structural Biology and Biophysics Facility is a University of Rochester research resource located within the Department of Biochemistry & Biophysics. Our goal is to provide non-specialist and specialist users with access to biophysical instrumentation designed to:
Learn more about our Services and User Fees.
The facility features the following equipment:
Bruker AXS X8 Prospector Ultra microfocus IµS sealed-tube X-ray generator

Mosquito crystallization robot (TTP LabTech) or high-throughput, nanoliter-scale crystallization experiments

Microscopes for crystal viewing

Computers and software for structure determination and graphics

Dynamic Light Scattering (DLS) DynaPro Plate Reader II (Wyatt Technologies)

BIAcore T200 for automated surface plasmon resonance (SPR)

VP-ITC (Microcal) isothermal titration calorimeter

Fluoromax-3 fluorimeter

ÄKTA Pure modular chromatography system

JASCO J-1100 Circular Dichroism (CD) spectrometer

Avestin EmulsiFlex-C3 Homogenizer