Details

Tuesday, 13 July 2021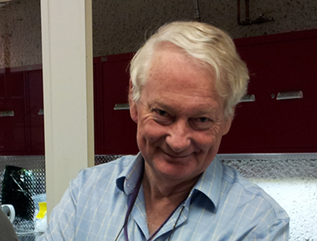 John Spence, the Scientific Director of BioXFEL, died peacefully Monday morning, June 28, in Boston. John was BioXFEL, he was a visionary in building the team and establishing the resulting community. He strongly impacted all faces of BioXFEL.
He was on top of all the STC's scientific activities.  He attended many beamline sessions just to keep track of what was going on.  He synthesized this knowledge into seminal reviews and grant applications and disseminated it through dozens of talks in major venues worldwide.  He was a constant voice for daring and creative science, urging us to do better: the epitome of scientific leadership.
His energy, enthusiasm, and generosity of spirit coupled with his brilliant knowledge have provided momentum and propelled the success of the Center.  He left too soon with so much still to do. We will all miss him, but he will be remembered in the accomplishments we carry forward driven by the energy he built up. We are proud of John and humbled to have worked with him.  We hope he will be proud of us as we build the BioXFEL legacy that he helped found.